NFC Pomegranate aloe vera juice 500ml Green Bottle




Contact Us Today




With more years of OEM and ODM experience in beverage industry, 95% of our beverages are exported globally, and are available in leading retailers across all continents. Contact us today to learn more and let us create the right blends of beverages for your market together.
Description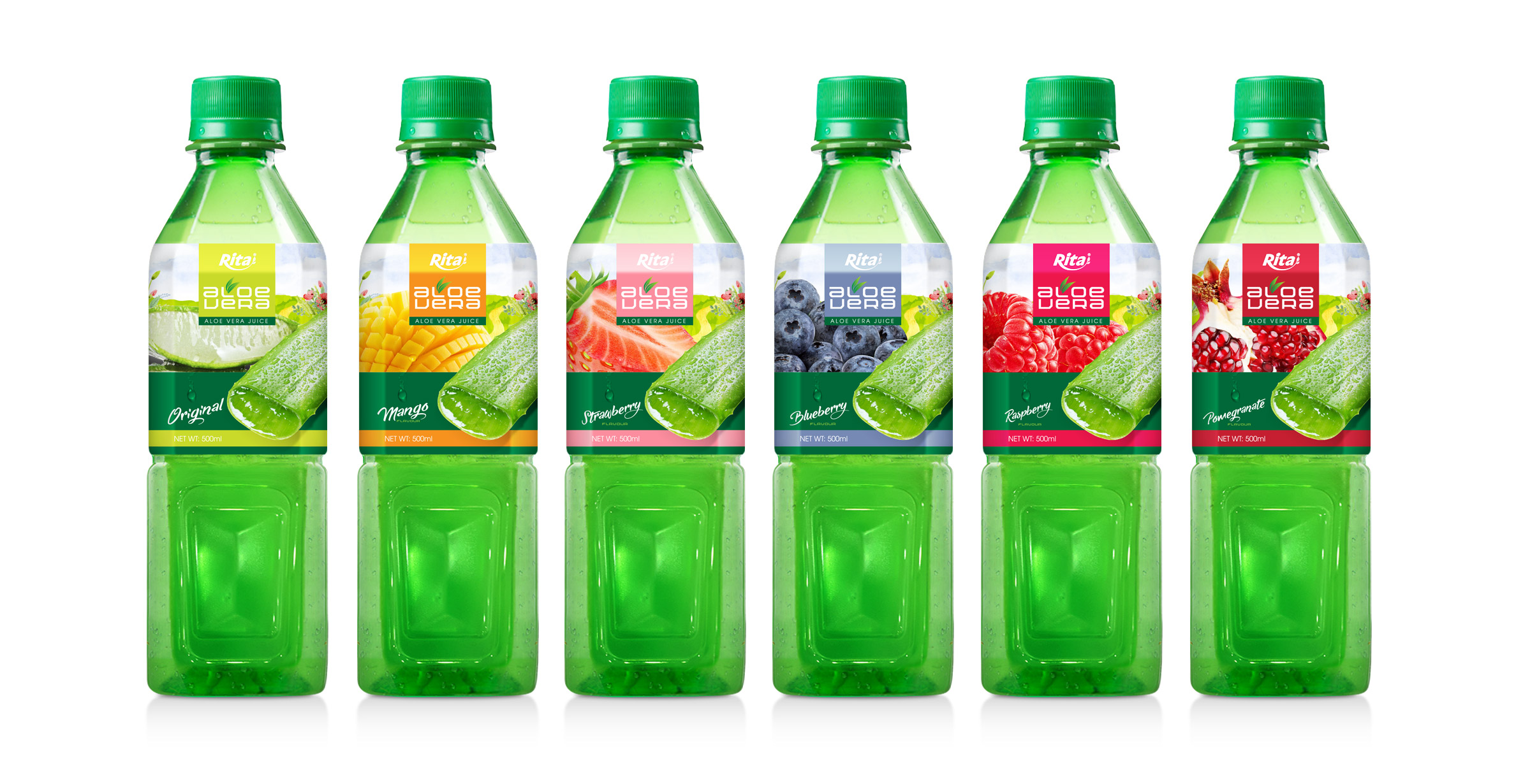 With the comprehensive understanding in various ranges of Vietnam products and long-time experience in import-export sector, with our enthusiastic, determined team, we are proud to say that we have been shipping many Order to the
U
SA,
E
urope,
I
ndia ,
P
acific Island,
H
ong Kong,
C
hina ,
S
ingapore,
M
alaysia,
K
orea,
J
apan,
A
frica…Our customers are worldwide
D
ealer distribution, shops, restaurants , supermarkets …
Information Product
Sample : Free sample, Free design
Volume : 500 ml
Packaging : Pet Bottle
Shelf life : 18 months
Payment term : L/C,T/T,Western Union, MoneyGram, Paypal
FOB Price : Live chat with RITA
Delivery time : 20-25 Days after confirm the Order
Certification : ISO, HACCP, FDA, HALAL, USDA Organic, GMP, FSSC2000, KOSHER approval...
Minimum order quantity : 200 Carton
Port : Ho Chi Minh Port, VietNam
Supply ability : 300 Twenty Foot Container/Month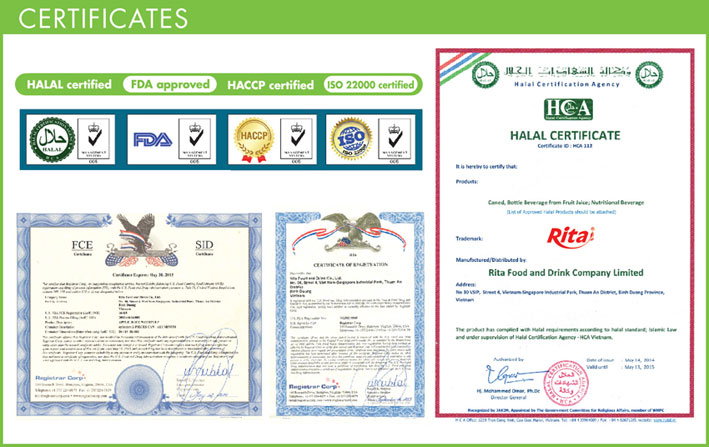 If you want to be an exclusive agent or have a large number of orders, we will provide you with a very competitive price.
We provide OEM beverage and private label service.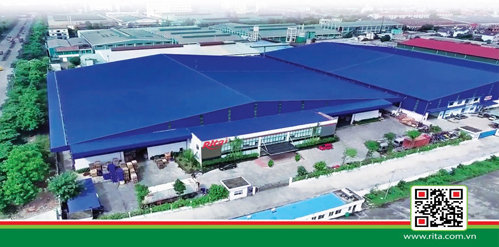 There are several reasons why a company might choose to use OEM for their beverages:
1. Cost-effectiveness: OEM manufacturing allows a company to have their drinks produced at a lower cost, as the manufacturer can take advantage of economies of scale.
2. Flexibility: With OEM, a company can quickly and easily test new product ideas and flavors without investing in their own production facilities.
3. Brand differentiation: By using OEM, a company can offer a unique product line without having to invest in R&D, which can help them stand out from competitors.
4. Time-saving: OEM manufacturing allows a company to bring new products to market faster, as the production process is already established.
5. Overall, OEM beverage manufacturing can provide companies with a cost-effective and flexible solution for developing and selling their own branded drinks.
SO
,We can supply varies type of drinks (
OEM/ODM
), such as:
Fruit Juice : Peach juice, Grape juice, Orange juice, Mango juice, Watermelon juice, Apple juice, Blueberry juice, Strawberry juice ...
Energy Drink : Red bull,Monster ,Energy drink with fruit juice , Energy drink with coffee , Energy drink with CO2, Vitamin C ...
Coconut Water : Coconut with fruit juice, Coconut with milk, Coconut water pure, Coconut have Carbonated ...
SoftDrink : Carbonated drink, Vitamin drink, Sport drink ...
Aloe Vera Juice : Aloe Vera with fruit juice , Aloe Vera with milk , Aloe Vera have Carbonated ...
Chia Seed , Basil Seed : Chia seed, Basil seed with fruit juice, Chia seed, Basil seed with aloe vera, Chia seed, Basil seed with milk...
Milk : Cashew milk, Milk with fruit juice,Walnut Milk , Coffee milk ...
Tea Drinks : Honey tea, Tea with fruit juice , Kombucha tea, Ginger tea ...
Coffee : Coffee latter, Coffee Cappuccino, Coffee mocha,Coffee caramel , Coffee with fruit juice , Coffee milk ...
Carbonated Drink
Fruits and vegetables list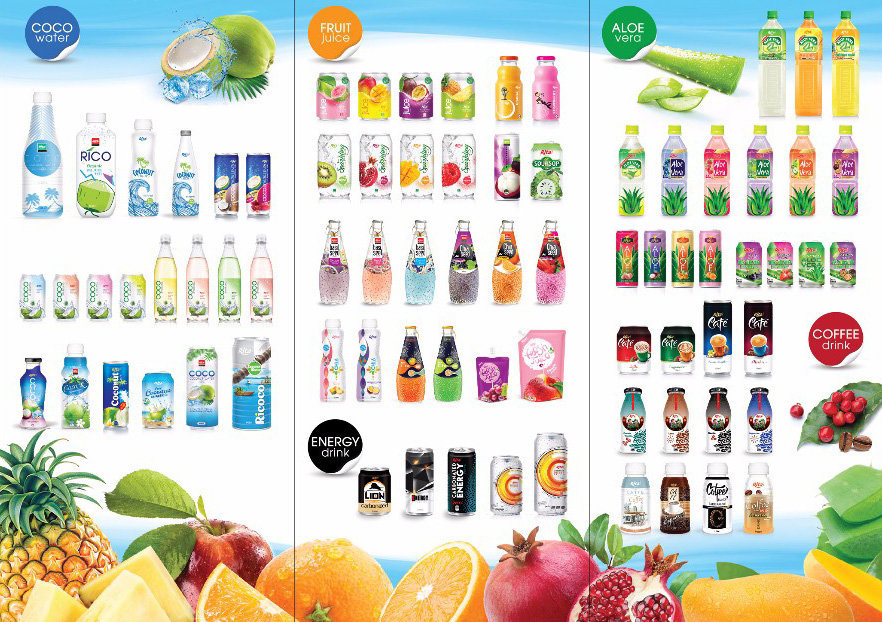 Rita Food and Drink Co., Ltd. is a company that specializes in the production and export of fruit juices. We are known for their quality products and are considered a leading name in the industry. The company likely has a strong focus on using fresh, high-quality ingredients and innovative production techniques to create the best possible fruit juices for their customers.
By exporting their products, Rita Food and Drink Co., Ltd. is able to reach a wider customer base and share their delicious fruit juices with people all over the world.
Our fruit juice manufactuer , located in
Song Than 2 Industrial Park, Binh Duong, Viet Nam
with 30, 000 square meters, possesses the yearly producing capacity of 3,000,000 cartons of fruit juice production and other beverages. And also, We have build up a strong research and development team, who is continuously improving our manufacturing process, quality standards of our products.
Rita Food and Drink Co.,Ltd
are a leading name in manufacturing and exporting
best fruit juices
.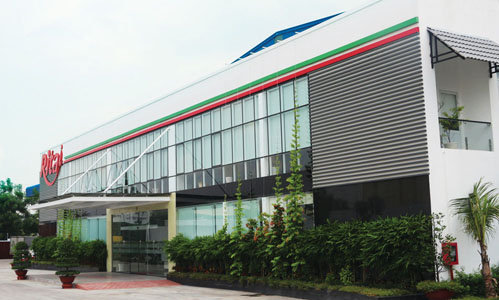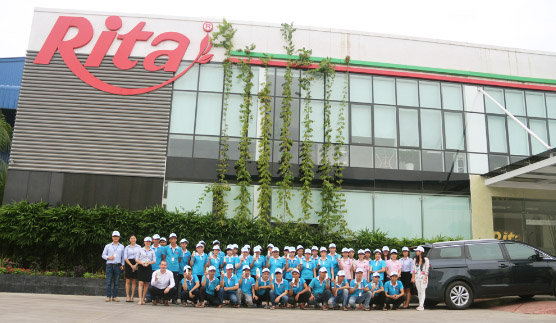 Our Certification
Reviews
There are yet no reviews for this product.